Meet Our Board of Directors
Our Board of Directors is made up of a diverse group of individuals who bring a wealth of knowledge, experience, and perspectives to the table. They are committed to guiding the company's strategic direction, fostering innovation, and driving growth and profitability
The Board of Directors is responsible for providing strategic direction and oversight for the company. They play a crucial role in ensuring the long-term success of the organization by making important decisions, such as approving major business transactions, creating new lines of business, and evaluating the performance of the CEO and other senior executives.
The Board of Directors is also responsible for approving the company's annual budget and financial statements, as well as monitoring the company's progress in achieving its goals. They also play a key role in evaluating and mitigating risks to the organization and ensuring that it is in compliance with all legal and regulatory requirements.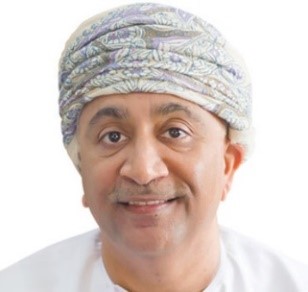 Mr. Mehdi Mohamed Jawad Abdullah Al Abduwani
Chairman - Non-Executive Director
Mehdi has a diverse experience in the fields of economic planning banking services, corporate and finance management, and telecommunications.
He held several key positions, including the Director General of Development Planning at the Supreme Council for Planning, Sultanate of Oman. In addition, he chaired a number of companies' boards of directors and sub-board committees. He has been a board member of Oman Telecommunication Company SAOG, Mobile Telecommunication Company (Zain Group / Iraq and Jordan), Oman International Bank, Muscat Insurance Company, National Ferries SAOC and a number of other companies inside and outside the Sultanate Of Oman. Mr Mehdi's placement on various BoDs is a testament to his business acumen, understanding of governance structures and excellence in leadership positions.
Al Abduwani holds a bachelor's degree in economics from Yarmouk University in Jordan and a post graduate degree in development planning techniques from the Netherlands.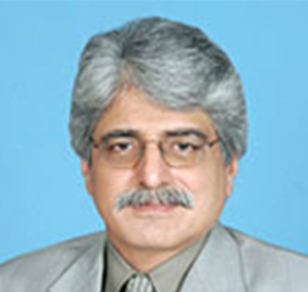 Dr. Syed Salman Ali Shah
Independent Director
Dr. Salman Shah was Finance Minister and Advisor to Prime Minister on Finance and Revenue at Ministry of Finance, Government of Pakistan. He also served in various task forces of Government of Pakistan.
He is a prominent Economist and holds a PhD in Finance from Indiana University, Kelley School of Business.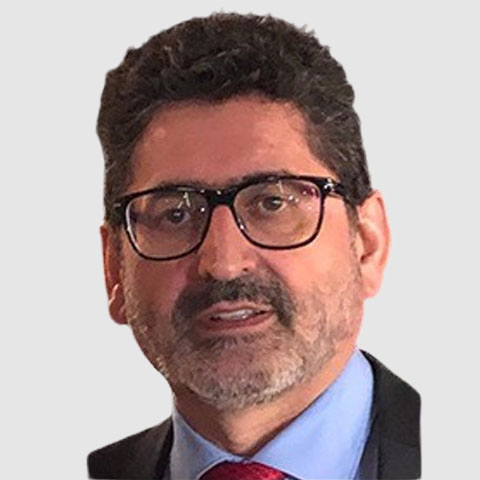 Mr. Muhammad Shoaib
Independent Director
Has done bachelor degree in Electrical Engineering from NWFP UET Peshawar with honours. Major specialized subjects during studies were from the field of Telecommunications. After graduation (1987), joined Research & Development Department of Carrier Telephone Industries (CTI) Islamabad. CTI is a joint venture of PTCL & Siemens Germany. During his stay at CTI (till 1996) was involved in design & development of several telecom related projects initially as a team member and later as project leader. Relay Repeater, Fully Automatic Line tester, Digital PABX, Automatic Call Distribution System & Directory Assistance (17), Wireless Adapters for Mobiles & Switch mode power supplies are few to mention from the list of projects undertaken by him at CTI.
Joined WorldCall as a founding member as Director Technical, carried out complete network and product design & implementation of 'Hello' with the help of team members. Maintained close liaison with the PTA and PTCL top and lower management for this project.
When Cable TV service was legalized and licenses issued, WorldCall was the first company to come up with the Idea of Hybrid Fibre Coaxial (HFC) network including Internet Over Cable (IOC) deployment and started its operations from Lahore by deploying optical fibre cable and associated nodes all over the city. As Group Director Technical, supervised all technical aspects including technical operations of the project.
After gaining significant experience from Lahore, replicated the same HFC model at Karachi with even better approach. Optical fibre cable was deployed all over Karachi in major & minor rings with reduced node size for better quality of service and network management.
When Telecom Market was deregulated in Pakistan in year 2003 and Licenses were awarded for Long Distance International (LDI), Local Loop (LL) and Wireless Local Loop (WLL) networks, was actively involved in making policies and recommendations to the Ministry of IT & Telecom, The PTA and PTCL. As the main regulatory liaison person helped WorldCall successfully acquire those licenses and be the first one to start rolling out LDI, LL and WLL networks. WorldCall also started planning for laying Optical Fibre Long Haul network from Karachi to Peshawar in redundant Rings. As Group Director Technical successfully handled all Technical (from design to roll out and project management), regulatory and inter-operator liaison aspects of all these projects.
Left WorldCall in January 2007 to join Technology At Work (Pvt) Limited (T@W) as CEO and founding Director. From this platform is providing consultancy, project management and implementation services in ICT sector.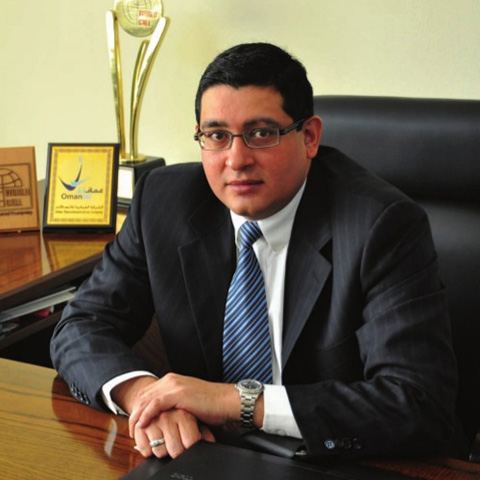 Mr. Babar Ali Syed
Executive Director
Mr. Babar Ali Syed has 25 years of vast experience in the Telecomm Industry, Mr. Syed currently holds position of Chief Executive Officer at WorldCall Telecom since 2008. Prior to this, he has maintained various roles in WorldCall Telecom Limited as Managing Director for over six years, Consultant for Broadband Karachi deployment, Chief Operating Officer LDI and ED WLL. His previous experiences include senior project management positions with Alcatel and project execution portfolio. His core skills include Defining and elaborating scope of work, Fiber Optic-Network Engineering and Deployment, GSM Network Deployments, Broad band Network Roll outs and projects rollouts for Telecom operations.
He successfully led the team for acquisition of WorldCall Telecom which is 2nd largest listed Telecom Company of Pakistan Stock Exchange having its operations across Pakistan. Core Expertise include development and implementation of business strategy, corporate governance, business development and team management.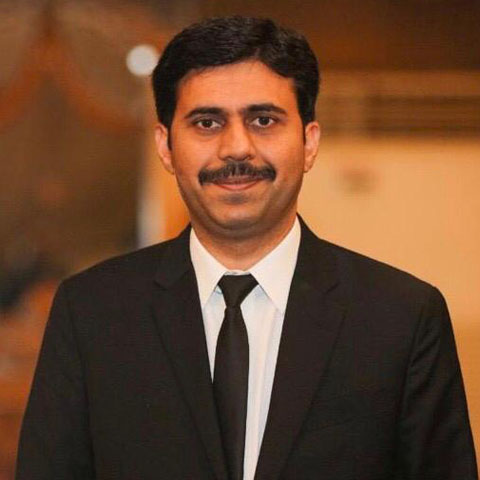 Mr. Muhammad Azhar Saeed
Executive Director
Mr. Saeed has professional experience of more than 17 Years. He is working with the WorldCall since last 10 years. Areas of expertise include Corporate, Audit and Accounts, Financial and Management Reporting, Taxation and Business Process Re-Design as well as ERP.
He was part of team responsible for organizational strategy financial planning as well as acquisitions. He is also responsible for corporate governance and compliance. He is a rare individual who has worked on listed company acquisition transactions. He part of team currently working on acquisition of WorldCall and holds CEO position of the company acquiring WTL.
He was part of team who has successfully completed Business Process Re-Design across the organization whereby all processes of the company were re-designed along with policies and procedures in line with best practices which lead to Implementation of latest ERP.
Before joining WorldCall he worked with Chartered Accountant firm and gained experience in different industries including banks, textile and other industries and gained experience of management consultancy in different industries.
Mr. Saeed is a Member of Institute of Chartered Accountant of Pakistan.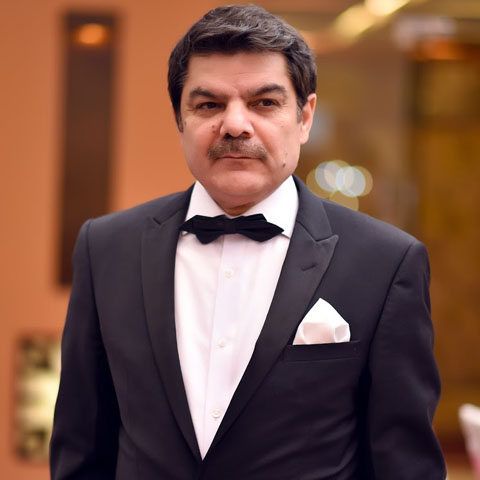 Mr. Mubasher Lucman
Independent Director
Mr. Lucman served as caretaker Minister in-charge for three ministries in Provincial Cabinet namely Information Technology (IT), Information & Broadcasting and Communication and Works (C & W) in 2007. He was also an advisor in Federal government. During his tenor, C & W was instrumental in an elaborate layout of work including but not limited to maintenance of almost 68,000 KMS of highways, 300 Bridges and over 800 government buildings. Many new bridges were completed and highways finished, announced or initiated by the previous government but never reached culmination. In the IT sector, among other works, completion of hallmark IT Tower in Lahore stands out which is now named as Arfa Kareem Tower.
Mr. Lucman is a Media tycoon who can carry Company's image as Brand Ambassador in media segments related to Telecom Sector, Digital Media, IT and Information & Broadcasting.
He has been associated with WorldCall Group in the past. He was integral member of our group for listing of two companies on the Karachi Stock Exchange (Guarantee) Limited (Now Pakistan Stock Exchange Limited) for IPO. He played a crucial role in creating lucrative environment to attract foreign investments in digital & Media segments of Pakistan. He was part of the management team responsible to launch new concepts in the country including Pakistan's first portal, MegaEast.com. Mr. Lucman is the proud owner of baaghi.tv involved in day to day operations. His professional career boasts of strong background in Senior Management not to mention launch of Pakistan's three top channels in record time.
Mr. Lucman is a multi-talented investigative journalist and television host with brilliant and accurate stance on controversial issues. Brands Magazine listed him as the 'Second Most Influential Pakistani'. His shows stand out in bringing relief for many underprivileged segments of the society.
He has been awarded many prestigious national and international awards including President's Pride of Performance Award Sitara-e-Imtiaz, Agahi Award, Rumi Award, British Wedgwood Award, and PFUJ - struggling for freedom Award.
His popularity can be gauged by highest number of social media followers and supporters amongst media personalities of the country.
Mrs. Hina Babar
Non-Executive Director
Mrs. Hina Babar is a graduate in Economics and Journalism from Punjab University. She has work experience in Middle East with more than a decade old association with WorldCall. She brings along intellectual and gender diversity on our Board.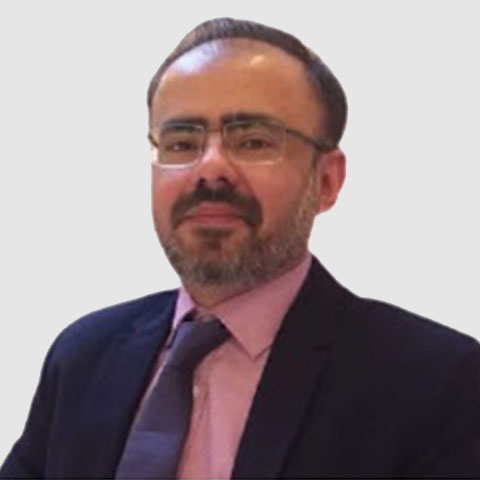 Mr. Tariq Hasan
Non-Executive Director
Mr. Tariq Hasan has over 18 years of extensive experience in the field of banking and finance. His professional experience covers credit and corporate finance, as well as financial inclusion of small & medium enterprises in Pakistan. Currently he is serving as Vice President, Corporate & Investment Banking, at Pak Oman Investment Company Limited. He has also served in key roles in collaboration with the central bank and representatives of the banking industry to help roll out initiatives for broadening financial inclusion, improving efficiency within the banking sector, and advancing the cause of economic empowerment. Mr. Tariq has previously worked at Habib Bank Limited and Pakistan State Oil Company Limited.
He holds BBA and MBA degrees from the Institute of Business Administration, Karachi.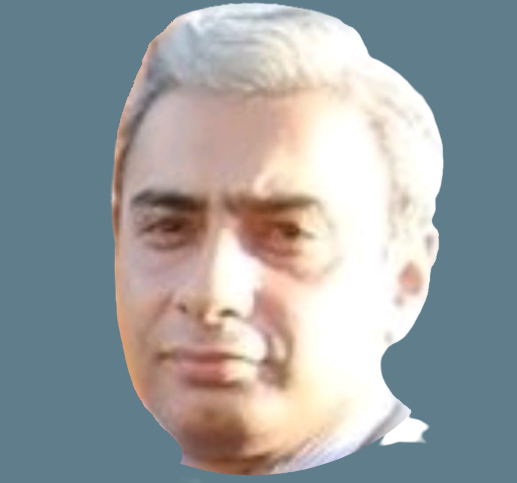 Mr. Abbas Raza
Chief Executive Officer
Abbas Raza is high-calibre, senior international management executive with extensive telecom and management experience spanning nearly 30 years. Has held various senior roles in Operations, Business Development, Program/Project Management and Customer Management and has a truly international outlook and mindset having been based in Germany, The Netherlands, Pakistan, UK and East Africa.
Dominant part of career spent in developing technology solutions/business segments, and driving organizational change-management processes targeting Innovation & Thought-Leadership. Proven leadership & people management skills, having operated in regional sales roles in Europe and UK. Holistically managing all related aspects, such as creation/implementation of business processes, HR plans & organizational sales and business strategies.
In recent past he has established a Agri Tech company, which not only has potential to disrupt our Agri space as we know it, but also will contribute tremendously towards uplifting of small farmers and country's GDP. By leveraging data analytics and digitization.
WorldCall Board Committees
Members in WTL Board Committees
Check Details
" Loved working with the beautiful theme. Everything clean and professional, also very helpful throughout the customisation. Looking forward to buy more license of Assan again in the future."
Jacob Ginnish
Founder of YOYO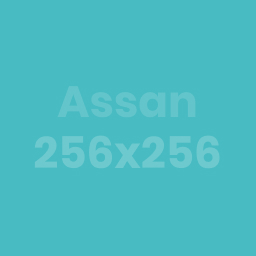 " Their design delivery framework is fantastic and it really helped us all get on the same page from day one. Designer's technical and commercial knowledge and his obvious design talent has delivered a strong brand identity and a seamless UI which we can't wait to put live and begin testing. "
Kathryn Mcgee
Founder of Zolo