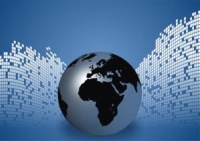 WorldCall Telecom Limited (WTL), an Oman Telecommunications Company (Omantel), is the most reliable and unique telecom and multimedia service provider in Pakistan.

WorldCall launched its business in June 1996 with payphone operations. Amid fundamental shifts in technology and industry, innovation and dedication led us to growth in diversified businesses with a range of services designed to serve the needs of the local market. From Cable Broadband to Wireless Broadband, from Cable TV to Video on Demand, from LDI services and fiber optic network to wireless local loop telephony, WTL has crossed a number of milestones. WTL offers an array of services under three major service categories i.e. Data, Entertainment and Voice.

WorldCall Telecom Limited became an associate company of Omantel after acquisition of major share holding by Omantel in 2008. Today, WorldCall Telecom has become synonymous with innovation, dedication, and reliability in Pakistan.